I was recently given the opportunity to try 
Loving Pets Barksters Holistic Dog Treats
 out with our two dogs. We have a family member who is big into all natural, wheat-free diets for her dogs, and I thought this would be a good opportunity to try out a wheat-free, gluten-free treat.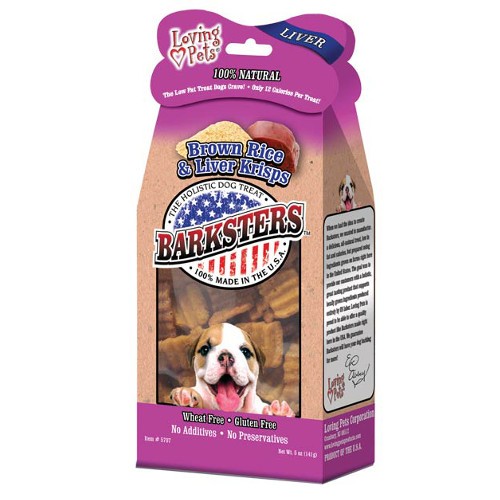 One of the things that stuck out immediately about the product is that it has no additives or preservatives, and I could understand all the ingredients on the labels. The Brown Rice & Beef Crisps ingredients were: brown rice, rice flour, beef and rice bran oil, and the Sweet Potato & Chicken Krisps ingredients were sweet potato, rice flour, chicken and rice brain oil.
In addition to the all-natural ingredients, the treats are only 12 calories per treat, and low in fat. Our dogs loved them, and I liked that they were a healthy alternative to the usual treats that we give.
Disclosure: I was given 2 boxes of Loving Pets Barksters treats in exchange for my honest opinion. All opinions are my own