Planning a road trip with small kids can be a very challenging and often frustrating task, especially if you haven't done it yet. There are so many things you simply have to take care of, and one of them is certainly keeping your children interested during a long trip. They need extra entertainment in the car, and as soon as you understand that, it will be much easier for you. Here are five road trip activities appropriate for travelling with kids, so check them out and have a perfect vacation this summer.
#1. Multi-Purpose Lap Desk
As you already know, travelling with kids can get a little bit messy, so it would be a great idea to get them a multi-purpose lap desk that will make it easier both for the kids and for their parents. You can use a regular plastic tray for this purpose – children will be able to eat without problems, as well as to play with their toys without losing or misplacing them somewhere in the car. Such a solution is much cheaper than a regular car-seat lap desk, and what's even better, is the fact that it can fit in the back pocket of the seat as soon as kids stop using it.
#2. Trip Jar
A personalized trip jar is a great way for the kids to keep track of their previous vacation memories – you can help them decorate a regular glass jar with some stickers and photos from every trip you have been on. Once that is done, kids can add money to it every month, so that they can save some and spend it during your next journey. When the time comes, kids can use that money to buy some souvenirs or snacks, which is actually a good way to teach them to be responsible from an early age.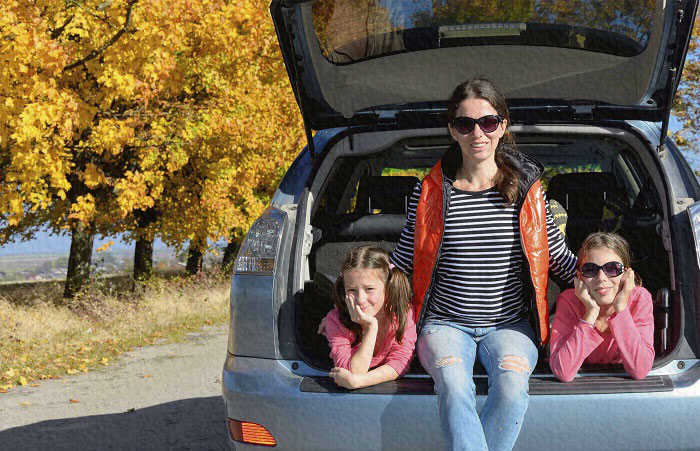 #3. Activity Pages
Three-ring binders may be very handy when travelling with kids, since you can add a bunch of clear plastic sleeves and blank sheets of paper to them, together with colorful crayons and markers. In this way, kids will be able to take whatever they need all by themselves, and to doodle for hours while in a car. They can also play some simple games, such as tic-tac-toe or hangman, which is ultimate great source of fun that provides a perfect family time while travelling.
#4. Audio Books on CD
Go to your local library and get some audio books on CD – these can be very helpful especially for small kids, since they can become very cranky around sleep time. So, instead of hauling those heavy books, you can make it much easier for yourself and just play them to your children. They will enjoy listening to their favorite bedtime story, and you won't have to worry about their sleep. On the other hand, if they get bored with the books, you can always let them play free kids video games. They will absolutely adore those, and we are sure that children will be able to play them for hours without getting bored.
#5. DIY Souvenir Ornaments
In order to help your kids preserve all the things they have collected during your trip, you may want to make some souvenir ornaments together with them. The process is simple – purchase clear plastic ornament balls, and place those small mementos, such as tickets, sea shells, or dried flowers in them. You can also cut out some photographs you made during the trip and place them into the ornaments, too. What is even better, they will make a perfect decoration for your Christmas tree!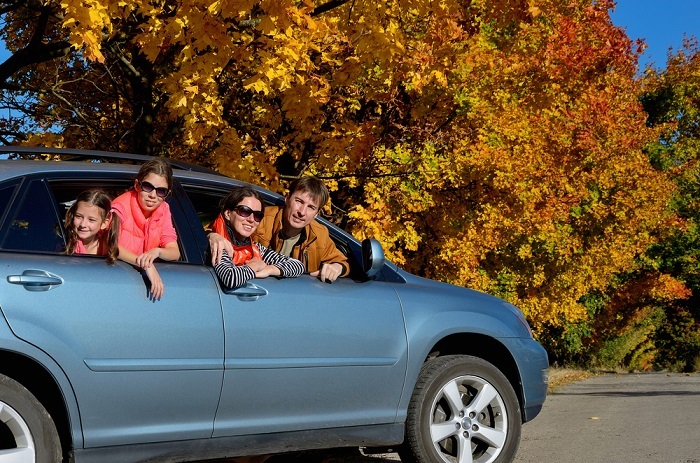 As you can see, travelling with kids doesn't have to be as challenging as you may have thought – it can be a pleasant journey if you learn how to keep everything under control. Just be prepared, plan on a number of different activities, and switch between them as soon as you notice that they are getting bored – and success is definitely guaranteed!