You and your husband love taking your kids on family vacations. It provides necessary bonding time. Your family looks forward to these trips every year.
You love them too but you don't enjoy the stress of trying to plan a vacation and keep it within your budget. To lower your stress, and help you save, here are some of our tips on vacation packages.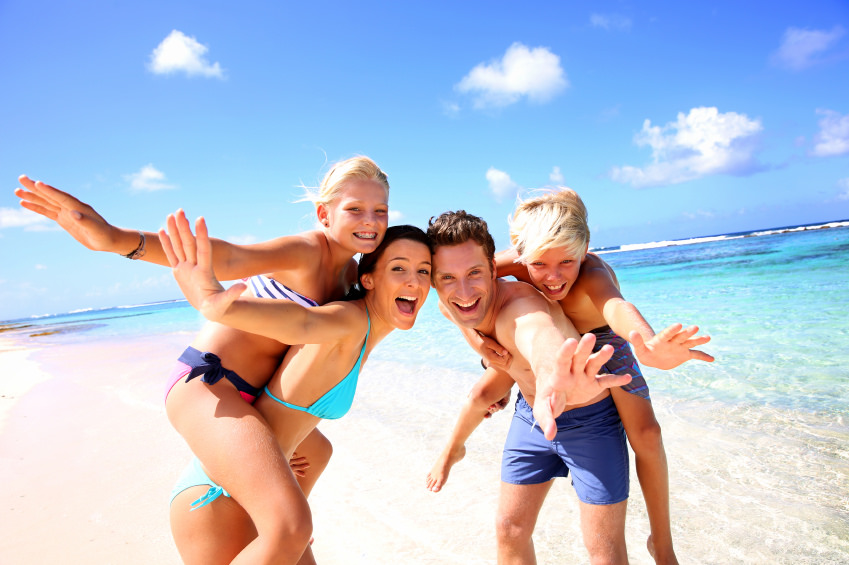 Be Flexible
Do not worry about picking a destination for your family's vacation. Instead base it either around the activity or date. A site called SkyScanner lets you find the best deals at any location just by entering date of travel and departure place.
The 'everywhere' section breaks down your options by country. You then click that country to see what cities have the best deals at that chosen time.
Other random destination selection sites, such as Sell Off Vacations, lets you purchase vacations from randomly displayed discounted vacation packages. These packages come and go rapidly, so you have to be willing to commit to the location and date on the spot.
Set Price Alerts
Set up a price alert notification. Use Airfarewatchdog.com to get emails about the cheapest tickets for your chosen location and date.
Airfarewatchdog will send you new flight alerts every day, which makes it easier to grab a cheap flight the minute it becomes available.
Book in Advance or Last Minute
Most travel experts recommend that you go all in when it comes to booking a vacation package. You need to either book right before you travel or far in advance.
The best time to book a domestic flight is 47 days before your departure. For international flights, book the trip a little less than a year before it. Generally, the best time of year to book a flight is in early December, right after Thanksgiving, or late January/early February. These are periods were flight booking decreases, so airlines are willing to sell cheaper tickets.
Only wait to book a vacation if you do not care about destination. Travel agents sell these tickets so low because they would rather sell them instead of letting them go to waste. The best time to book a last minute trip is less than two weeks in advance.
For extremely popular destinations, book your vacation at least 3 to 4 months in advance.
Book Off Season
Travelers are more likely to visit hot climates during winter months, and cooler climates during hotter weather. Therefore, booking a trip to Florida in the winter is going to be a lot more expensive than booking a trip there in the summer.
This applies to international trips as well. Therefore, it is in your best interest to know the off season of your chosen destination. Traveling off seasons aso allows you to avoid the tourist crowd.