The French style of furniture is known for its uniqueness and expensive characteristics. Besides the elegance and delicate features, there are much more benefits that it has to offer to make the home stylish in every manner. Although there are certain constraints associated with the French furniture, the pros cover the cons and give out a perfect setting to the interiors of any home. Whether it is a bedroom, dining room, a living space or a study room, every piece of furniture in French style suit the space most appropriately. There are chairs, table, sofas, dining pieces, chest of drawers, and even French bedroom furniture to enhance the space in an exceptional manner.
Checkout some exotic bedroom furniture.
There is provincial French furniture to suit any theme of the bedroom may it be a romantic look or a royal theme. In order to compliment the furniture, one can add long drapes, and simple accessories to lighten up space. Choose any furniture and turn the bedroom look romantic, calm and spacious. Usually, people have a misconception that French furniture has a high price tag, well there is stylish furniture available at an affordable cost too.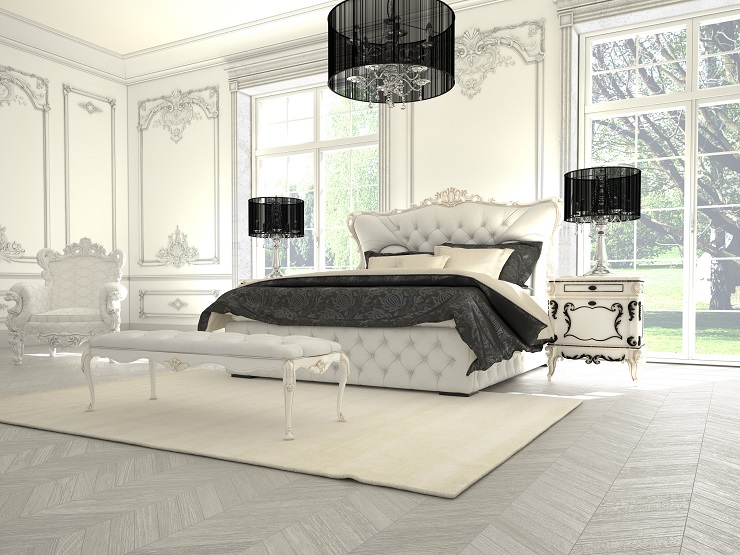 Benefits of French Bedroom Furniture:
Let us check out the benefits that a person can experience by having French style furniture in the bedroom. Have a look at some of them mentioned below.
Everlasting beauty: If you are thinking to give a simple style for your bedroom, then you can have the solid wood furniture. They are a bit high in price but last long for many years. This kind of furniture will be in style now and forever. In addition to this, one can keep on adding the furniture to make the entire space look special.
Classic interiors for the bedroom: It can be purchased in vintage style to give out the classic look to the room. This furniture is simple and is not too flashy, which makes it perfect for the bedroom. This style is suitable for any person, irrespective of the age. For instance, vintage style furniture looks best for couples of mid age, children and also elderly people.
Easy to work with it: They can be incorporated easily into the home.
A variety of bedroom furniture: A bedroom not just has a bed but a lot of other kinds of furniture pieces also. The French furniture for the bedroom is available in plenty of forms that include side tables, sofas, small coffee tables, dressing table, armoire, mirror table, and lots more. It is easy to add different pieces and make the best-assorted bedroom for oneself. So, make your room look most interesting yet stylish.
Versatile in every manner: People from different countries of the world prefer to have French furniture as they can be found in new as well as antique forms. One can decorate the entire bedroom with any style and make it excellent in look. Such furniture looks best in bedrooms of bungalows as well as in small apartment houses.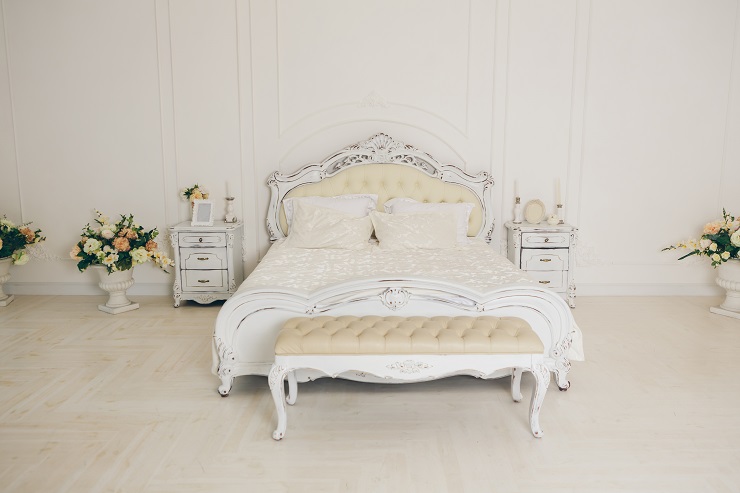 French style bedroom furniture will surely create a positive ambience for the house. To add more interesting things, one can add pretty looking chandeliers as well. It will certainly raise the level of the ambience of the entire space. For more stunning look, silk curtain and fragrant candles can be added too. If you are creative then you can decorate the space in any manner you like and turn your space into a French beauty. So, have a great time ahead in selections of the best French furniture for your home.